NPAC's MainStage spring auditions TBA.
Director: Lori Oliver
Musical Director: TBA
Choreographer: TBA
Assistant Choreographer: TBA
Auditions: TBD
Audition Materials: TBD
Audition Sign Up: TBD
Callbacks Posted: TBD
Callbacks: TBD
Cast List Posted: TBD
Rehearsal Dates: TBD
Ages: 12-18
Performance Dates: TBA
Performance Venue: TBA
Tuition: $385
---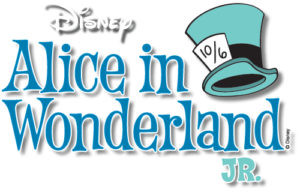 NPAC's JuniorStage spring auditions for Alice in Wonderland JR. will be held on Tuesday, January 10th (starting at 4pm) at the Naples Performing Arts Center. Travel down the rabbit hole and join Alice, one of literature's most beloved heroines, in her madcap adventures.  Featuring updated songs from Disney's thrilling animated motion picture, Disney's Alice in Wonderland JR. is a fast-paced take on the classic tale. The ever-curious Alice's journey begins innocently enough as she chases the White Rabbit.  Her adventures become increasingly more strange as she races the Dodo Bird, gets tied up with Tweedle Dee and Tweedle Dum, raps with a bubble-blowing Caterpillar and beats the Queen of Hearts at her own game! Roles are plentiful, including three Cheshire Cats and dozens of other wonderfully wacky characters, providing plentiful opportunities to showcase students of all different musical skill levels. Please call the studio 239-597-6722 for more information.
Director: Lori Oliver
Musical Director: TBA
Choreographer: TBA
Auditions: Tuesday, January 10th – 4:00-6:00pm
Audition Materials: Click Here to Access Audition Materials
Audition Sign Up: Click Here to Sign Up for Auditions
Callbacks Posted: Wednesday – 12pm (Callbacks will be sent via Email)
Callbacks: Thursday, January 12th – 4:00-6:00pm
Cast List Posted: Friday, January 13th – 4:00pm
Rehearsal Dates: Tuesdays (4:30-6:30pm) & Thursdays (4:30-6pm) starting on January 17th
Ages: 5-12
Performance Dates: TBA
Performance Venue: TBA
Tuition: $385