Spring 2020 Dance Classes
Home

Spring 2020 Dance Classes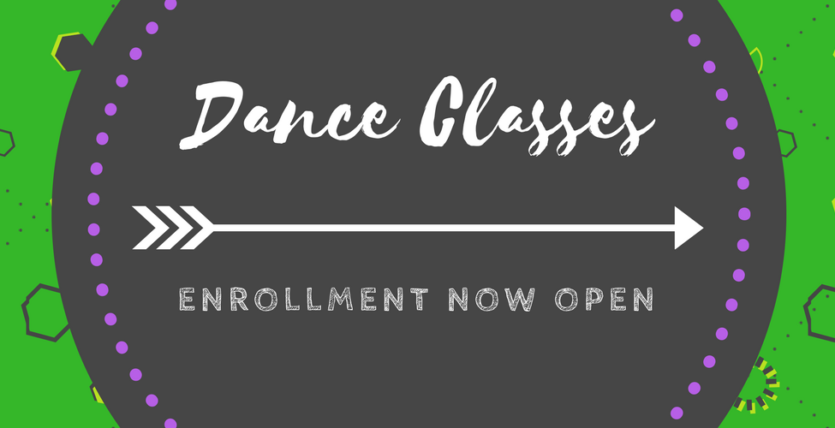 Enrollment Open November 22nd-December 30th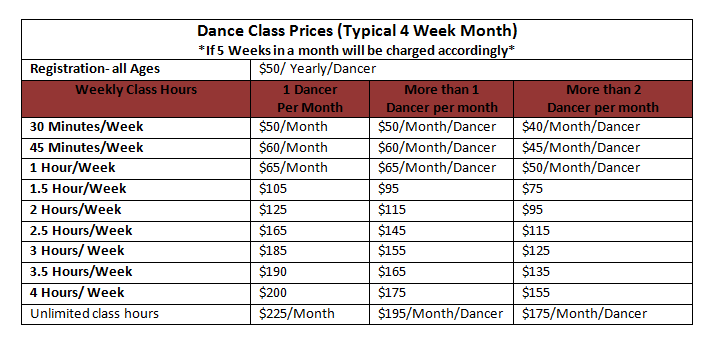 Spring Season: January 7th – May 30th
NPAC has a No-Drop policy for any dance season- once a student enrolls in a class, they are in turn committing to the full season.
No Drop Dance Season Policy: Students must participate in the entire season for any dance class/es. For example, those who enroll in January for our spring season of Dance must be ready to commit to the class/es from January 7th-May 30th.
TRIALS: FIRST CLASS FREE. Once student tries a class then there will be a $15/charge for any other class they try prior to registering.
Times may change due to number of students enrolled class
---
FALL 2019 DANCE STUDENTS:
If you are already enrolled in fall 2019 dance classes you DO NOT have to re-enroll for spring 2020.
If you would like to drop after fall 2019 season ends on December 20th please contact the studio to notify us.
If you would like to enroll in other classes for spring 2020, different from classes you are currently enrolled in for fall 2019, please do so online.
Dance Class Schedule
Monday (Dance Studio 3- Black Box Downstairs with Mrs. Carissa & Mrs. Allie):
Tap/Jazz Combo- 3-4 yrs old 4:00 to 4:45pm
Acrobatics – 3-4 yrs old 4:45 to 5:15pm
Monday (Dance Studio 1-Downstairs with Mrs. Tammy):
Tap, Funky Jazz Combo – 5-6 yrs old 4:00 to 5:00pm
*Funky Jazz- Hip Hop and Jazz Combo
Acrobatics – 5-6 yrs old 5:00 to 5:45pm
Acrobatics – 7-9 yrs old 5:45 to 6:30pm
Monday (Dance Studio 2-Upstairs with Mrs. Cheryl):
Tap – 7-9 yrs old 4:15 to 5:00pm
Funky Jazz – 7-9 yrs old 5:00 to 5:45pm
*Funky Jazz- Hip Hop and Jazz Combo
Ballet I – 7-9 yrs old 5:45 to 6:45pm
---
Tuesday (Dance Studio 1-Downstairs with Mrs. Chelsea):
Pre Ballet – 4-6 yrs old 4:00 to 4:45pm
Modern/Contemporary – 10+ (Int/Adv) 5:00 to 5:45pm
Ballet III – 10+ (Int/Adv) 5:45 to 7:15pm
Tuesday (Dance Studio 3: Black Box with Mrs. Tammy):
*Lyrical – 10+ (Beg/Int) 5:00 to 5:45pm
*Must be in a Ballet or in Leap & Turn class to take Lyrical
Leap & Turn – 10+ (Beg/Int) 5:45 to 6:30pm
Ballet II – 10+ (Beg/Int) 6:30 to 7:30pm
Acrobatics – 10+ (Int) 7:30 to 8:15pm
---
Thursday (Dance Studio 1: Downstairs with Mrs. Tammy):
Tap – 10+ (Int/Adv) 5:00 to 5:45pm
Jazz w/ Leap & Turn -10+ (Int/Adv) 5:45 to 6:30pm
Hip Hop – 10+ (Int/Adv) 6:30 to 7:15pm
Progressive Ballet Technique – 10+ (Int/Adv) 7:15 to 8:15pm
---
Friday (Dance Studio 1: Downstairs with Mrs. Carissa):
Tap – 10+ (Beg/Int) 4:45 to 5:30pm
Jazz – 10+ (Beg/Int) 5:30 to 6:15pm
Hip Hop – 10+ (Beg/Int) 6:15 to 7:00pm
Acrobatics – 10+ (Beg/Int) 7:00 to 7:45pm