Spring 2018 Auditions
Home

Spring 2018 Auditions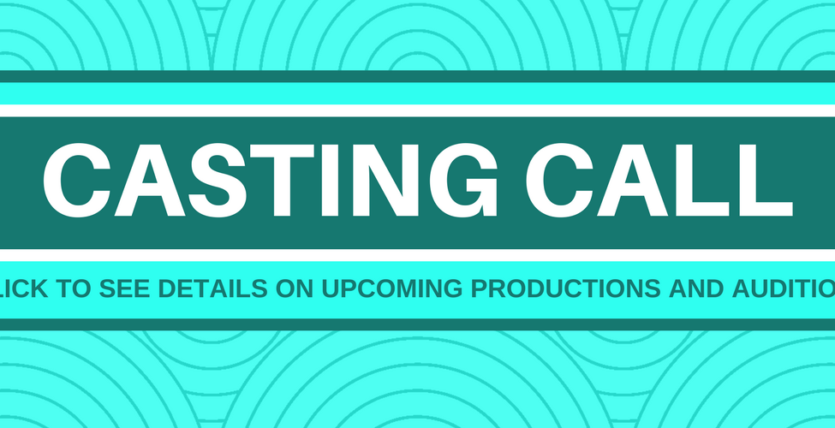 OPEN AUDITIONS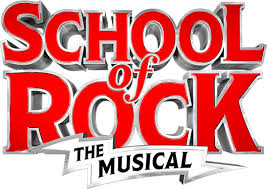 NPAC's Main/JuniorStage spring auditions for School of Rock will be held on Monday, February 12th (starting at 4:30pm) at the Naples Performing Arts Center. School of Rock is a two-hour, two-act musical (plus intermission), based on the hit movie. The tuner follows Dewey Finn, a failed, wannabe rock star who decides to earn an extra bit of cash by posing as a supply teacher at a prestigious prep school. There he turns a class of straight–A pupils into a guitar-shredding, bass-slapping, mind-blowing rock band. But can he get them to the Battle of the Bands without their parents and the school's headmistress finding out? The stage musical on Broadway and in the West End is produced by Andrew Lloyd Webber, who has also composed 14 new songs for the show, which additionally features all of the original songs from the movie. School of Rock, with its sensational live kids' rock band, is a loving testimony to the transforming power of music. Please call the studio 239-597-6722 for more information.
NPAC's JuniorStage & MainStage productions are comprised of cast members ages 10 and up Please sign up for your audition time here!
Artistic Director: Lori Oliver
Musical Director: TBA
Assistant Musical Director: TBA
Choreographer: TBA
Auditions: Monday, February 12th from 4:30-6:30PM
Audition Sign Up: Click Here to Sign Up
Audition Materials: Cold Read; Please prepare a 32 bar cut from a Musical Theater Song
Audition Form: Click Here to Submit Audition Form  (Please submit form prior to auditions)
Roles with Instruments: Please note: for auditions you must bring in one of the following: (1) bring in the instrument character you are auditioning for plays or (2) bring a video showing you play that instrument for judges. NPAC will have a keyboard and drums at auditions/callbacks. You will need to bring any of the other instruments with you if the character you are auditioning for plays something other than a keyboard or drums.  You must be ready to play instrument for callbacks. You must bring in instrument for Callbacks if it is not a piano or keyboard.
Callbacks Posted: Tuesday, February 12th – 11:00AM (Via E-mail)
Tentative Callbacks: Tuesday, February 13th – 4:30-6:30PM
Cast List Posted: Friday, February 16th – 5:00PM (Via E-mail)
Rehearsal Dates: Mondays & Wednesdays (4:30-6:30PM); Rehearsals starting Wednesday, February 21st
Ages: 10-18 (Unless you have been invited to audition by the Artistic Director)
Performance Dates: In the month of May; Exact Dates TBA
Performance Venue: TBA
Tuition: $385
Characters: click here for cast information 
---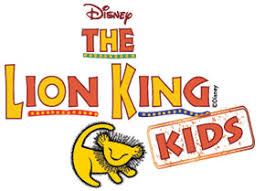 NPAC's JuniorStage spring auditions for Lion King Kids will be held on Thursday, February 15th (starting at 4:30) at the Naples Performing Arts Center. Disney's The Lion King has captivated the imagination of audiences around the world. The African savannah comes to life with Simba, Rafiki and an unforgettable cast of characters as they journey from Pride Rock to the jungle… and back again, in this inspiring, coming-of-age tale. Please call the studio 239-597-6722 for more information.
Director: Lori Oliver
Musical Director: TBA
Choreographer: TBA
Auditions: Thursday, February 15th – 4:30-6pm
Audition Sign Up: Sign Up Here
Audition Materials: Click Here to Access Audition Materials
Audition Form: Click Here to Submit Audition Form  (Please submit form prior to auditions)
Callbacks Posted: Friday, February 16th – 5:00PM (Via E-mail)
Callbacks (Tentative): Monday, February 19th 4:30-6:30PM
Cast List Posted: Wednesday, February 21st -5:00PM (Via E-mail)
Rehearsal Dates: Thursdays 4:30-6:00PM Starting February 22nd
Ages: 5-10
Performance Dates: In the month of May: Exact Dates TBA
Performance Venue: TBA
Tuition: $325